What does our modular house in Szprotawa look like?
This is the second show house we have prepared for our customers. Is this modular house very different from the house built in 2019? We have decided to ask our sales consultant Tomasz Józefowski to answer this question.
The new modular SPINE house - what will surprise you?
Is this house identical to the first modular show house?
The next model is always a little better. The second prefabricated SPINE house is more designer. We've also optimized the solutions we used in the first house. We are already in the process of installing sliding doors as standard and enlarging the living room – these are the solutions we use in every house. It is also the same layout as in our first modular house.
How many meters is this show house?
100 m² usable area of a modular house. Nearly 127 m² at ground level.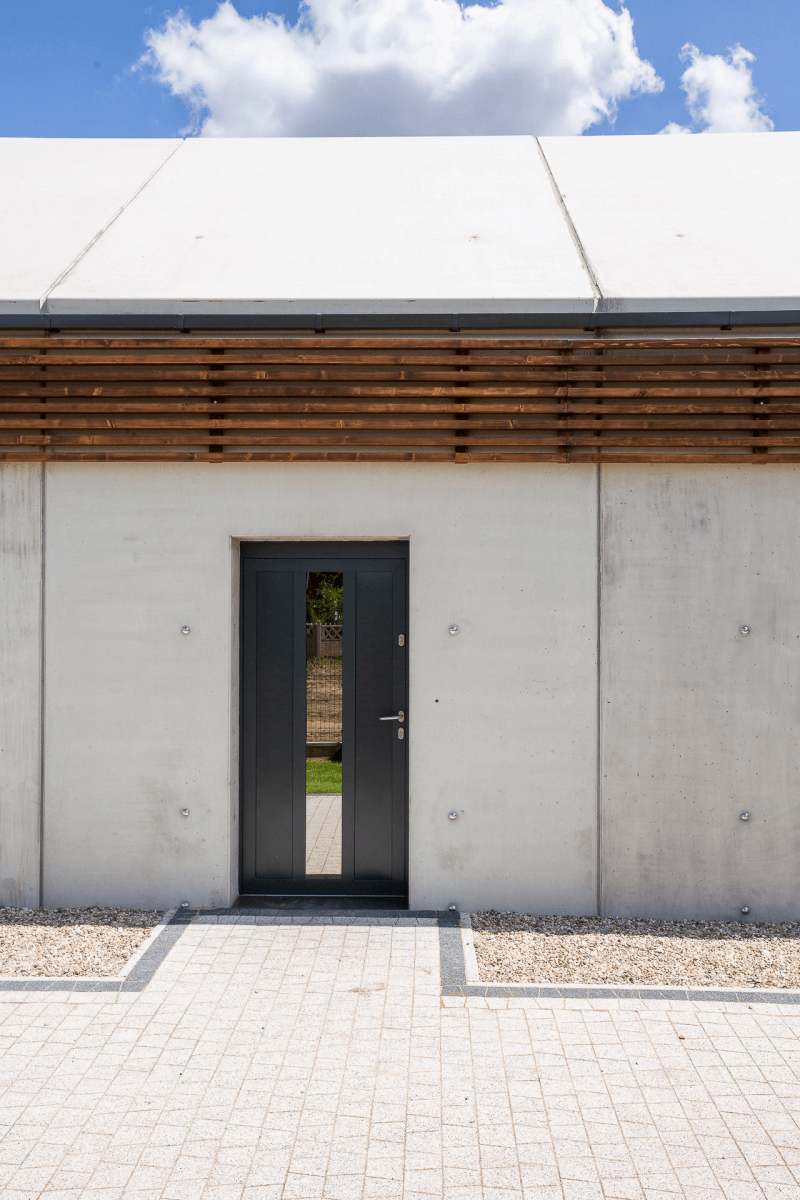 Did the first SPINE show house prove that the technology is sufficient and fulfills its purpose?
Yes, the first SPINE show house was a success. Of course, we can improve something in every further house and make the house even better. But right from the start, we have the trust of our customers when it comes to technology. We optimize things that we can – like the window joinery solution I mentioned earlier, or we reduce the beam and improve the design to increase the bathroom area. These are things that individual customers can change and coordinate when creating a house project.
What can customers then bring to the project?
There are many such things. The main advantage of modular SPINE houses is, of course, the freedom of space – you can decide on the size of the bathroom, the location of the built-in wardrobe, and many other things. In the second show house, we gave up the idea of a smart home, although we still have this option on offer.
This modular house is only a show house, will it be available for purchase?
At the moment it is and will remain a show house for some time. We want our customers to have the opportunity to see and test the SPINE modular house with their own eyes. Ultimately, it will of course be for sale – the customer will be able to come to us and buy it. We are planning to create a SPINE mini-settlement here – next to this show house, other prefabricated houses will be built. They will be the same modular houses with the same view. I think it's a great place for such a project – it's hard to find better land in our region. It's quiet and peaceful here, space is isolated.
See how the first modular show house SPINE was created >>
Who is this project created for?
I think it will be both a couple and a family with one or two children. With three children you can also organize well in this house!